Fun fact: My name, Fallon, is a Irish gender neutral name which means "Leader." Am I Irish? No, I am not. A leader? No. (Team player here) My name doesn't necessarily dictate my personality or heritage, but it didn't stop me from celebrating in my younger days.
These years I tend to lean more towards entertainment. Food, games, good company. With it I enjoy taking that extra step and making things just a *little* bit more special with fun shareables and charming visuals.
March 17th is just around the corner. If you're celebrating the Irish holiday, there is plenty to prepare for! Let's tie up those loose ends and perfect our get together this year.
Here are some lucky last minute buys you and your guests will love. Need an additional quick recipe or two for the table? You've reach the pot of gold at the end of the rainbow. Let's celebrate!
  Beer Mugs – I hope you know how to pour a Guinness! Grab yourself a set of beer mugs if you don't have some. I found a set of 4 for $15 at Target here.
 St. Patty's Day Kitchen Towels – Not totally necessary, but a darling accent in your kitchen if you love spicing up every reason to celebrate like I do. Click here for a 3 pack going at only $16 bucks!
 Party Plates, Napkins, Cups – Looking for something more simple? A one and done deal? This Shamrock Party Collection at Target can help you out. Lucky you!
 Shamrock 3 Leaf Cookie Cutter – This one seems like a no brainer; however it amazes me how many households are void from this simple, $4 must have. Grab one at Walmart. Don't forget this year!
 Tablecloth – To add a little dynamic and graceful presentation, a nice fabric tablecloth is an easy do-it-all. Reigel Premier Hotel Quality Table Cloth is sold at Walmart in a variety of colors. If you think you have enough green on your table, burgundy or gold are nice choices.
 Serving Platters – There is an amazing variety on Amazon from simple to intricate Irish trays, platters, and dishes. Check it out here. You will not be able to wait to get this to your table.
 Irish Kitchen Prayer – Looking to hang something from your wall? This is your pot of gold. This may even be relevant in your kitchen all year round. Grab one here.
 Kiss Me I'm Irish Apron – I mean…. is it possible to have a St. Patricks Day without wearing something that says this? Check out a variety of aprons to strut here.
Thankfully these most items can be found at your local Target or Walmart so if you're worried about shipping, it's no problem!
Additionally, I have no business relationship with Walmart, Target, or Amazon. That was awkward, thank goodness we got that out of the way.
So, what is on your menu? Shepherd's Pie? Irish Soda Bread?
I personally look forward to corned beef, cabbage and potatoes every year. Glad I reminded myself. Anyway, I plan on trying these appetizers for the family this year. If you're hurting for ideas hopefully these help!
St Patrick's Day is just around the corner and there's nothing like a gooey cheesy starter to kick off the festivities. This made-for-dipping St Patrick's Day Appetizer Classic Reuben Dip is sure to get the party started. It's filled with Swiss cheese, sauerkraut, corned beef and served with rye bread rounds or crackers for dipping. It's the perfect starter for your St. Patrick's Day soiree. 
Fans of the classic Reuben sandwich will go crazy for baked pastry spirals of corned beef, Swiss and sauerkraut. They're so easy to make, and bottled Thousand Island dressing makes the perfect dipping sauce.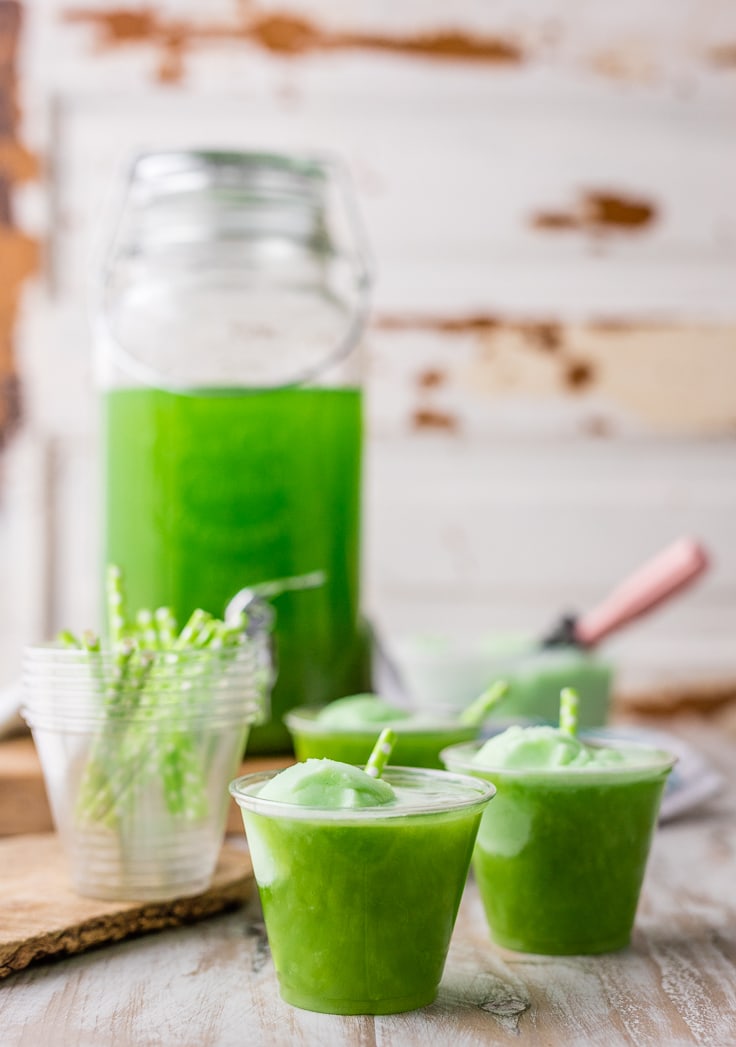 Lime Sherbet Punch (St. Patrick's Day Punch)
Lime Sherbet Punch is the perfect St. Patrick's Day punch to celebrate the holiday. This fun green punch can be made as a cocktail or as a non-alcoholic St. Patrick's Day drinks recipe. It's the perfect sherbet punch for a crowd!
Bless us with good food, the gift of gab and hearty laughter. May the love and joy we share be with us ever after. Amen
Happy St. Patrick's Day, friends!
Follow me on Twitter at FallyGalley